When:
August 27, 2016 @ 12:00 pm
2016-08-27T12:00:00+10:00
2016-08-27T12:15:00+10:00
Where:
Palace Cinemas (Balwyn, Brisbane, South Yarra, Brighton, Adelaide, Canberra, Paddington)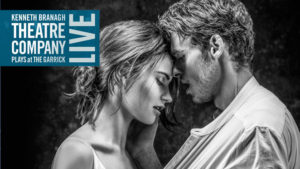 Kenneth Branagh takes a backseat in acting in his second Shakespeare production this year, focusing on directing. Instead, Downtown Abbey and Game of Thrones stars Richard Madden and Lily James reunite after their joint rolls in Branagh's Cinderella, and are joined by renown Shakespearean actor Derek Jakobi. A majority of the creative team reprise their roles from the visually spectacular The Winter's Tale, promising an enthralling, beautiful production.
Differing Times: South Yarra (12pm), Paddington (11:30am), Northcote (11am)